Effortless Trademark Withdrawal: Once the Trademark Application is filed, it can be withdrawn. Withdraw your Trademark application with Simplemyfiling. Prices start from 2499/- only.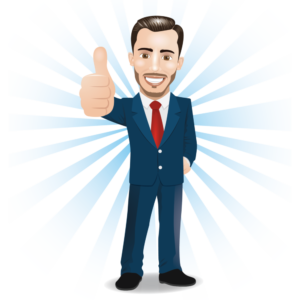 Trademark Withdrawal Fees
Online Application to Trademark registry
Written Application to Trademark registry
T.M. Withdrawal Services:
T.M. withdrawal is a process that allows you to withdraw your T.M. application before it is registered. If you have filed a T.M. application but no longer wish to pursue registration, you can request the withdrawal of your application. Once the withdrawal is completed, any rights you had over the mark will become void, and the mark will be available for registration by another entity.
At Simplemyfiling.com, we offer services to assist you with the T.M. withdrawal process. Our experienced team of T.M. consultants and attorneys can guide you through the necessary steps to withdraw your T.M. application. Whether you have decided to close your business, found another T.M. or brand more appealing, or simply no longer wish to proceed with the applied mark, we can help you navigate the withdrawal process smoothly.
T.M. Withdrawal Process
The T.M. withdrawal process involves voluntarily retracting a T.M. registration. It typically includes these key steps:
Initiation: The T.M. owner decides to withdraw their T.M. registration voluntarily.

Application: The owner submits a formal withdrawal application to the relevant T.M. office. This document outlines the request for withdrawal and the reasons behind it.

Review: The T.M. office reviews the withdrawal application to ensure that it complies with legal requirements.

Approval: If the application is in order, the T.M. office approves the withdrawal, and the T.M. registration is canceled.

Publication: In some jurisdictions, the withdrawal may be published for public notice.

Post-Withdrawal: Once the T.M. is withdrawn, it no longer enjoys legal protection, and the owner relinquishes all rights associated with it.



T.M. Withdrawal Process With Us
By choosing Simplemyfiling.com as your service provider for T.M. withdrawal, you can rely on our expertise in all aspects of trademark services. Our dedicated team is well-versed in trademark registration, rectification, modification, cancellation, opposition, and more. We will ensure that your T.M. withdrawal request is handled efficiently and in compliance with the necessary procedures.
Contact our compliance manager at Simplemyfiling.com by calling 9178663478 or emailing simplemyfiling@gmail.com for a free consultation. Trust us to assist you with your T.M. withdrawal needs and provide comprehensive support for all your trademark-related requirements.