Effortless Rectification of Trademark: Expert guidance for correcting trademark errors and maintaining brand integrity. Prices starts at INR 2499/- only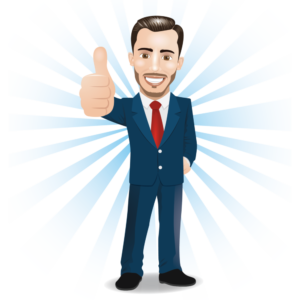 Rectification of Trademark Fees
Rectification of Trademark
T.M. Rectification Services:
T.M. rectification is a legal procedure used to correct errors or omissions in the details of a T.M. recorded in the trademark register. It allows for the rectification of wrongly registered T.M. or the removal of T.M. that remain on the register after their expiry. If you are aggrieved by a T.M. and believe it should be rectified or canceled, you have the right to apply for rectification.
At Simplemyfiling.com, we offer comprehensive services to assist you with T.M. rectification. Whether you are the proprietor of the T.M. or an aggrieved person seeking rectification, our experienced team can guide you through the process. We will help you prepare the necessary forms, such as TM-16 for rectification initiated by the proprietor, TM-M for rectification initiated by the registrar, or TM-26 for rectification initiated by any aggrieved person.
Rectification of T.M. Process
The T.M. rectification process is a legal procedure aimed at correcting errors or inaccuracies in a trademark registration. The process typically involves the following steps:
Identification of Error: The trademark owner or concerned party identifies an error or inaccuracy in the registered T.M. This error could be related to the T.M.'s description, specification of goods/services, or other details.

Filing a Rectification Petition: A formal rectification petition is filed with the relevant T.M. authority, outlining the nature of the error and the requested correction.

Review: The T.M. authority reviews the rectification petition to ensure it complies with legal requirements and addresses a valid error.

Opposition: In some cases, third parties or interested parties may oppose the rectification if they believe it could adversely affect their rights.

Hearing: If necessary, a hearing may be conducted to consider arguments and evidence presented by both parties.

Decision: The T.M. authority makes a decision on whether to allow the rectification, deny it, or suggest modifications.

Correction: If the rectification is approved, the necessary corrections are made to the T.M. registration.
Rectification of T.M. With Us
By choosing Simplemyfiling.com as your service provider for T.M. rectification, you can benefit from our seamless, cost-effective, and efficient process. We have extensive experience in trademark services, including registration, objection filing, renewals, assignment, withdrawal, and opposition. Our team of experts will ensure that your T.M. rectification application is handled with professionalism and accuracy.
Contact our compliance manager at Simplemyfiling.com by calling 9178663478 or emailing simplemyfiling@gmail.com for a free consultation. Trust us to provide you with reliable assistance for your T.M. rectification needs and deliver comprehensive support for all your trademark-related requirements.