Seamless Appointment of Directors: Expert guidance for your company's leadership selection. Appoint a Director in your company at prices starting INR 1999/- only.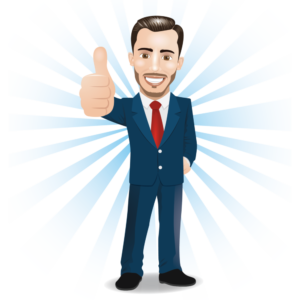 Appointment of Directors Fees
Documents Preparation
DIR 12 form filing for one director
Digital Signature Certificate
Director Identification Number
Documents Preparation
DIR 12 form filing for one director
Digital Signature Certificate
Director Identification Number
Documents Preparation
DIR 12 form filing for one director
Director Regularisation for one director
Who is Director in a Company?
A director in a company is an individual who manages, directs, or oversees the affairs of the company.
They are appointed to the board of the company and responsible for performing the duties and functions as per the provisions of the Company Act, 2013.
The director is elected by the shareholders based on the company's Memorandum of Association and Articles of Association.
The board of directors is a group of individuals elected by the shareholders to oversee and manage the company's affairs.
Minimum number of director based on the type of the company:
| | |
| --- | --- |
| Type of company | No. of Director required |
| One Person Company | 1 |
| Private Limited Company | 2 |
| Public Limited Company | 3 |
Necessity / Reasons of appointing an additional Director in a company:
Necessity for Addition/Appointment of a Director arises in the following circumstances:
 Unexpected demise, planned retirement, resignation, or personal reasons of existing directors leading to their long-term unavailability. In such cases, appointing an additional director becomes necessary to comply with the statutory requirements of the company.
 Business growth demands the inclusion of new managerial talent in the company's leadership.
 Introduction of a new product line or department within the company, necessitating the appointment of an expert director to oversee and guide the team.
 Reduction in the number of directors to a level below the statutory requirement, mandating the appointment of a new director.
 Empowering shareholders to delegate operational responsibilities while retaining strategic control.
Eligibility criteria for a person to be appointed as director in a company:
When appointing a director in a company, certain eligibility criteria must be met:
 The individual must meet the requirements stated in the Articles of Association.
 The proposed director must be at least 18 years old, considered a legal adult.
 The person should qualify as per the provisions outlined in the Companies Act, 2013.
 Consent of the board members is essential for the appointment of the proposed individual as a director.
It's important to note that there are no specific educational qualifications mentioned in the Companies Act for director eligibility. Indian nationals, non-resident Indians, and foreign nationals can be appointed as directors in India.
Why choose Simplemyfiling as your service provider for appointing a director in a company in India?
Simplemyfiling comprises a team of highly qualified professionals, including chartered accountants, company secretaries, lawyers, and business administrators. We offer a comprehensive solution for appointing a director in your company. Our services are easy, seamless, cost-effective, and efficient. In addition to director appointments, Simplemyfiling also assists entrepreneurs with private limited company registration, public limited company registration, LLP registration, HUF, one-person company, and other compliance requirements. For a free consultation, you can reach out to our compliance manager at 9178663478 or email us at simplemyfiling@gmail.com.