Trademark Renewal: Protect your brand with expert guidance for maintaining your trademark's legal standing. Renew your Trademark for further 10 years and enjoy the benefits. Prices starting at INR 11999/- only.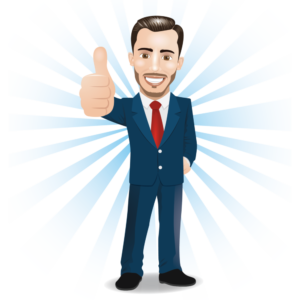 Drafting and filing of trademark renewal application. For individuals, proprietorships, registered SMEs and Startups
Drafting and filing of trademark renewal application along with MSME registration certificate
Drafting and filing of trademark restoration application, if trademark renewal date has passed
T.M. Renewal:
Once a trademark is registered, it is valid for a period of 10 years. To continue enjoying the protection and exclusive rights conferred by the trademark, it is essential to renew the trademark before its expiry. The T.M. renewal application must be filed before the deadline to ensure seamless protection without any risk of litigation.
It is important to be proactive and apply for T.M. renewal before the expiry of the 10-year period. While the Trademark Ministry may send a notice regarding the expiry, it is advisable to take the initiative and apply for renewal in a timely manner. Failure to renew on time may lead to the registrar advertising their intention to remove the trademark in a journal. However, restoration can be pursued later by paying a fine, although it may involve litigation.
Trademark Renewal Process
The T.M. renewal process is a crucial element in maintaining the legal protection of your brand identity. Trademarks typically have a finite lifespan, and renewal ensures their continuous safeguarding. The process generally involves the following steps:
Preparation: T.M. owners should keep track of their renewal deadlines, which are usually every ten years, and prepare for the renewal well in advance.
Application: Owners must file a renewal application with the relevant T.M. office, including the necessary documentation and fees.
Review: The trademark office reviews the application to ensure that all requirements, such as current contact information and payment, are met.
Publication: Some jurisdictions require the renewal to be published in official gazettes or T.M. journals for public notice.
Approval: Upon successful review and payment, the T.M. office will approve the renewal and update the official T.M. records.
Post-Renewal: The renewed T.M. continues to enjoy protection for another term, typically ten years.
Renew your T.M. with Us
At Simplemyfiling.com, we offer easy, seamless, and cost-effective T.M. renewal services in India. Our platform also provides assistance with trademark registration, objection filing, assignment, withdrawal, opposition, and rectification. Contact our compliance manager at 9178663478 or email us at simplemyfiling@gmail.com for a free consultation. Trust Simplemyfiling.com for a smooth and efficient trademark renewal process.