Creative Logo Designing: Craft a memorable brand identity with expert logo design services for your business. Prices start at INR 4499/- 0nly.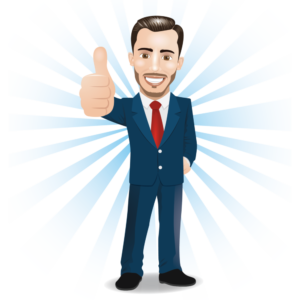 Logo Design(2 concepts) - 3 iterations in the selected Logo
Logo Design(3 concepts) - 3 iterations in the selected Logo
Visiting Card
Envelope/Postcard
Letterhead
2 Stamp
Logo Design(4 concepts) unlimited iterations in the Selected Logo
Visiting Card
Envelope/Postcard
Letterhead
2 Stamp
Trademark Application (1 Application 1 Class Small Enterprise)
Xpress SSI/MSME Application (within 24 hours)
Create a Distinctive Brand Identity with Logo
In today's competitive business landscape, creating a unique identity and making a lasting impact is crucial for your brand or product. This is where logo comes into play, providing your brand with the much-needed visibility. A well-designed logo has the power to generate instant brand recall and significantly influence your target customers' perception of your brand.
A logo is a symbol consisting of text and images that identifies a business. It represents what a company does and embodies its brand values. Logo design, on the other hand, is the process of creating the perfect visual brand mark for a company. Typically, a logo consists of a symbol or brand mark, a logotype, and sometimes a tagline.
The importance of logo cannot be overstated. A well-designed logo helps your brand stand out from the competition, conveys key information about your business, attracts new customers, builds brand recognition, and fosters brand loyalty.
Designing Process
Client Brief: Understand the client's brand, values, and design preferences through a detailed client brief.

Research: Conduct market research to identify competitors and design trends, ensuring uniqueness.

Conceptualization: Generate multiple logo concepts, considering typography, imagery, color schemes, and symbolism.

Sketching and Drafting: Create initial sketches and digital drafts of logo concepts.

Feedback: Share draft designs with the client for feedback and revisions.

Refinement: Refine the chosen design based on client input and make necessary revisions.

Finalization: Select the final logo design, including variations for different use cases.

Delivery: Provide the client with high-resolution logo files in various formats.

Trademark Registration: If required, assist the client in registering the logo as a trademark for legal protection.

Brand Implementation: Help the client implement the logo across various brand assets and marketing materials.
Create Your Brand Logo With Us
At Simplemyfiling.com, we have an experienced and creative team of logo designers in India who possess in-depth knowledge of logo creation principles and techniques. Our team understands the dynamics of the business world and how brands expand. We work closely with you to create a logo that represents your brand's values and aspirations. Our aim is to deliver a beautiful, unique, and appropriate logo that adds value to your brand and captures the essence of your business.
In addition to logo design, Simplemyfiling.com offers a range of services to support your brand's growth and protection. We provide brand registration and trademark registration services to safeguard your brand from unauthorized use. We also offer startup advisory and secretarial compliance services to assist you in navigating the complexities of business operations.
Choose Simplemyfiling.com as your logo design service provider and let our expertise help you create a distinctive brand identity. Contact our compliance manager at 9178663478 or email us at Simplemyfiling@gmail.com for a free consultation and to learn more about our comprehensive services.