To Your Objected Trademark
Resolve Trademark Objection: Expert guidance to navigate objections and confidently clarify all queries raised against your trademark in the government objection. Let expert lawyers do the job for you. Price start at INR 1999/- only.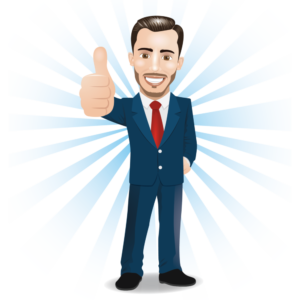 Reply to Examination Report (1 Objection 1 Class Small Enterprise), where Trademark Application done by simplemyfiling
Reply to Examination Report (1 Objection 1 Class Small Enterprise), where Trademark Application is not done by simplemyfiling
SSI/MSME Registration
Trademark Application (1 Application 1 Class Small Enterprise)
Reply to Examination Report (1 Objection 1 Class Small Enterprise)
TM Objection:
Trademark objection is a pivotal phase in the process of trademark registration. When you file for a trademark, the trademark office examines your application closely. If there are any discrepancies or conflicts with existing trademarks, they will issue an objection. This objection typically outlines the reasons why your trademark cannot be registered in its current form. It could be due to similarities with existing trademarks, generic terms, or issues related to the distinctiveness of your mark. 
Addressing a trademark objection is crucial for ensuring the successful registration of your brand. This often involves legal consultations, modifications to your trademark, or providing evidence to demonstrate that your mark is unique and distinctive. Resolving objections can be a complex process, but it's a vital one to protect your brand identity and intellectual property. It ensures that your trademark stands out in the market and is legally secure, guarding against potential infringement and brand confusion.
Responding to T.M. Objection:
A trademark application may face objections from the Trade Marks Office for various reasons. These T.M. objections can be due to similarities with existing trademarks or other grounds. It is important to professionally address these objections by filing a response within the stipulated time frame.
The Trademark Examination Report is issued by the Trade Marks Office after assessing the registrability of the application. It examines factors such as distinctiveness and similarity with prior registrations. To overcome the objection, a well-drafted reply is crucial, which should address all the queries raised in the Examination Report.
At Simplemyfiling.com, we offer comprehensive services for T.M. objection filing and drafting objection reply letters. Our team of expert lawyers can assist you in securing a registered trademark by effectively clarifying all the queries raised by the Trademark Examiner. We also provide services for trademark renewals, assignments, withdrawals, oppositions, and rectifications.
Contact our compliance manager at 9178663478 or email us at simplemyfiling@gmail.com to learn more about the T.M. objection reply process and fees. We provide free consultations and ensure a seamless and cost-effective experience in handling T.M. objections. Trust our experts to handle the job for you.