Comprehensive Digital Marketing Services: Elevate your online presence with expert strategies and results-driven solutions. Prices starts at INR 4999/- only.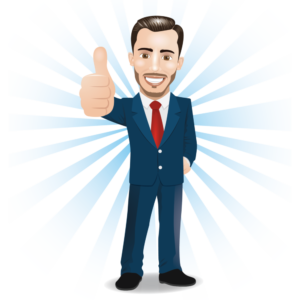 Digital Marketing Services Monthly Charges
ESSENTIAL
INR4999/-

Per Month
6 posts
blog content(1000 words)
3 platforms of your choice(+500 for additional platform)
Additional INR 1000 + 3rd party charges for paid Social Media Promotion
ENHANCED
INR18999/-

Per Month
12 posts
3 blog content(1000 words)
5 platforms of your choice(+500 for additional platform)
Animated Video - 30 secs
Additional INR 1000 + 3rd party charges for paid Social Media Promotion
ULTIMATE
INR59999/-

Per Month
20 posts
5 blog content(1000 words)
5 platforms(+1 complementary)
2 Animated Videos - 30 secs each
PPC - Campaign Planning + 3rd party charges(Paid directly)
Additional INR 1000 + 3rd party charges for paid Social Media Promotion
Digital Marketing Services
Create a Distinctive Brand Identity with Digital Marketing
Digital marketing services in India encompass a wide range of strategies and activities aimed at promoting businesses and brands in the digital realm. These services include search engine optimization (SEO), pay-per-click advertising (PPC), social media marketing, content marketing, email marketing, and more. Digital marketing experts in India utilize these techniques to boost online visibility, drive website traffic, engage with audiences, and ultimately, achieve business goals. India's digital marketing industry is known for its expertise, cost-effectiveness, and ability to cater to diverse markets, making it a hub for businesses seeking impactful online marketing solutions.
Digital Marketing Service Process
The digital marketing process involves several key steps:
Client Consultation

: Begin by understanding the client's business goals, target audience, and marketing objectives.

Market Analysis

: Conduct thorough market research to identify opportunities, competitors, and industry trends.

Strategy Development

: Based on research, create a digital marketing strategy that outlines goals, channels, and tactics.

Website Optimization

: Ensure the client's website is user-friendly, mobile-responsive, and optimized for search engines (SEO).

Content Creation

: Develop high-quality content, including blog posts, articles, videos, and graphics, tailored to the target audience.

Social Media Marketing

: Create and manage social media profiles, curate content, engage with followers, and run paid ad campaigns.

Email Marketing

: Build and segment email lists, create engaging email campaigns, and analyze performance.

Pay-Per-Click (PPC) Advertising

: Set up and manage PPC campaigns on platforms like Google Ads, targeting relevant keywords and demographics.

Search Engine Optimization (SEO)

: Continuously optimize website content and structure to improve search engine rankings.

Analytics and Reporting

: Monitor campaign performance using analytics tools and provide regular reports to the client.

Optimization

: Based on data and feedback, make necessary adjustments to the digital marketing strategy to improve results.

Scaling

: As campaigns prove successful, scale efforts to reach a broader audience or explore new digital channels.

Conversion Optimization

: Implement strategies to improve website conversions, such as A/B testing and landing page optimization.

Retargeting

: Use retargeting campaigns to re-engage users who have previously interacted with the brand.

Client Communication

: Maintain open communication with the client, providing updates and discussing strategy refinements.

Compliance

: Ensure all digital marketing activities comply with legal and ethical standards.
The digital marketing services process is dynamic and data-driven, with a focus on achieving measurable results and adapting strategies to changing market conditions. Collaborating with experienced digital marketing professionals is key to success in this ever-evolving field.