Effortless LLP Name Change: Navigate the process seamlessly with expert guidance for your limited liability partnership's identity transformation. Prices start at INR 3999/- only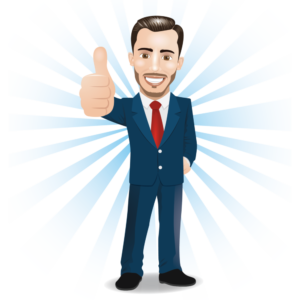 Document preparation
1 Name Approval application with ministry under LLP RUN
Revised Certificate of Incorporation with new name
Revision of LLP Agreement
Filing of New LLP Agreement with ministry
Modification in PAN Card
Modification in TAN
Changing the Name of a Limited Liability Partnership
During the course of business, an LLP may find it necessary to change its name to reflect new activities or to develop a new brand in the market. The Limited Liability Partnership can change its name as per the provisions of the Limited Liability Partnership Act, 2008 and the LLP Agreement.
Reasons for Limited Liability Partnership Name Change :
1. Mergers and amalgamation
2. Shift in business activity
3. New brand development
Limited Liability Partnership Name Availability:
Before initiating the name change process, it is important to decide on a new name and verify its availability. An application for Reservation of Unique Name can be made on the MCA portal to reserve the name for a period of 3 months if it is available.
Provisions for Limited Liability Partnership Name Change :
There are two provisions under the Limited Liability Partnership Act, 2008 that deal with the change of name:
1. Directions from the Central Government (Section 17): If the Central Government determines that the name of an LLP is identical or too similar to another LLP, body corporate, or any other name that is likely to cause confusion, it may direct the Limited Liability Partnership to change its name. The LLP must comply with the direction within 3 months or within a longer period allowed by the Central Government. Failure to comply may result in penalties for the LLP and designated partners.
2. Suo moto basis (Section 19): The process for changing the name of an Limited Liability Partnership is covered under Section 19 of the LLP Act, 2008 and the LLP Agreement filed with the MCA. It is essential to review the LLP Agreement to determine if any provisions regarding name alteration are present. In most cases, LLP agreements do not have restrictions on changing the name, but consent from all partners is required.
Why Choose Simplemyfiling for Name Change?
Simplemyfiling.com is a reputable business platform that provides end-to-end incorporation, compliance, advisory, and management consultancy services to clients in India and abroad. We offer an easy, seamless, cost-effective, and quick process for Limited Liability Partnership Name Change. In addition to Limited Liability Partnership Name Change, we assist with LLP registration, One Person Company Registration, Partnership Registration, HUF and Proprietorship Firm Registration, and other services.
To initiate the Limited Liability Partnership Name Change or for a free consultation, you can contact our compliance manager at 9178663478 or email us at Simplemyfiling@gmail.com.