Trademark Opposition in India
Trademark Opposition: Protect your brand with expert guidance in responding reply / counter statement to trademark challenges effectively. Prices start from 15,500/- only.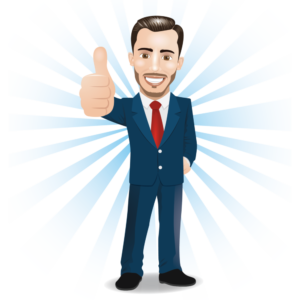 Trademark Opposition Fees
T.M. Opposition and Counter-Statement Services:
T.M. opposition is an important stage in the T.M. registration process. After the registrar approves the trademark application, it is published in the journal for third-party opposition. Any person who wishes to oppose the T.M. can file a notice of opposition within four months of the mark's advertisement.
At Simplemyfiling.com, we offer services to assist you in navigating the T.M. opposition process. Our experienced team of T.M. consultants and attorneys can help you with filing a counter-statement or reply to the opposition within the required two-month period. It is crucial to meet this deadline, as failure to file a counter-statement will result in the mark being deemed abandoned.
Our dedicated team will ensure that all formalities are met and the counter-statement is submitted to the registry for review. We understand the importance of a strong defense in a T.M. opposition case, and we will work diligently to protect your rights and interests.
T.M.
Opposition process
The T.M. opposition process is a crucial element of trademark law, designed to protect the uniqueness of brand identities. When one party believes that another's trademark registration may cause confusion or conflict with their own, they can initiate opposition proceedings. The key steps in the T.M. opposition process typically include:
Filing Notice of Opposition: The party opposing the T.M. registration files a formal notice of opposition with the relevant trademark office. This document outlines the grounds for opposition.
Response: The T.M. applicant, upon receiving the notice of opposition, has an opportunity to respond by submitting a counter-statement. This response outlines why they believe their trademark should be registered.
Evidence and Hearings: In some cases, both parties may submit evidence to support their claims. Trademark offices may also hold hearings to consider arguments and evidence presented.
Decision: The T.M. office reviews the opposition and response, considers any evidence, and makes a decision. This decision may involve accepting the trademark registration, rejecting it, or suggesting modifications.
Appeal: In many jurisdictions, parties have the right to appeal the trademark office's decision if they are dissatisfied.
Reply/
counter statement
to
T.M. Opposition With Us
Choose Simplemyfiling.com as your service provider for filing a counter-statement or reply to T.M. opposition. With our expertise in T.M. services, including registration, rectification, modification, cancellation, and opposition, we are well-equipped to handle your trademark-related needs. Contact our compliance manager at Simplemyfiling by calling 9178663478 or emailing simplemyfiling@gmail.com for a free consultation. Trust us to guide you through the T.M. opposition process effectively and efficiently.