Comprehensive Trademark Watch Service: Safeguard your brand with expert monitoring and protection against potential infringements. Subscribe now at prices starting from INR 999/- only.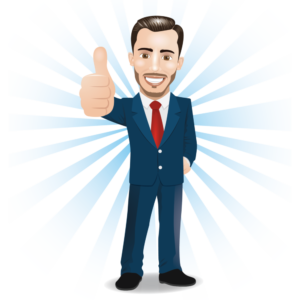 Trademark Watch Service Fees
T.M. Watch Service: Protect Your Brand
T.M. Watch Services play a crucial role in protecting your brand during the T.M. registration process and even after registration. With Simplemyfiling Trademark Watch Services, you can ensure that you stay informed and take necessary actions to safeguard your brand's integrity.
During the pendency of the application, it is vital to closely monitor the progress of your trademark registration. Our expert team will keep a watchful eye on each stage of the process, ensuring that you don't miss any important deadlines or opportunities that could impact your T.M. registration.
If any adverse examination report is issued by the T.M. examiner, our T.M. Watch Services will promptly notify you. We can also arrange a representative to appear before the T.M. Officer on your behalf, addressing any objections raised and increasing the chances of a successful registration.
Even after your T.M. is registered, maintaining T.M. watch services is beneficial. Our highly qualified experts will regularly check trademark databases across all zonal trademark offices in the country. We pay special attention to filed trademark applications by other entities in your field. If we identify any proposed trademarks that are objectionably similar to yours, we will promptly inform you and take necessary actions to prevent their registration.
T.M. Watch Service Process
The T.M. Watch Service process is an essential element of brand protection. It involves the following key steps:
Identification: The brand owner defines the trademarks, classes, and jurisdictions they want to monitor.

Monitoring: A specialized service continuously monitors newly filed trademarks, looking for potential conflicts with the specified trademarks.

Alerts: When a potentially conflicting trademark is identified, the service sends alerts to the brand owner.

Assessment: The brand owner assesses each alert to determine if further action, such as opposition or legal action, is necessary.

Action: If required, the brand owner takes appropriate actions to protect their trademark rights.
T.M. Watch Service with Us
By choosing Simplemyfiling.com for T.M. Watch Services, you can rely on our expertise and commitment to protecting your brand. We offer comprehensive incorporation, compliance, advisory, and management consultancy services to clients in India and abroad. Contact our compliance manager at 9178663478 or email us at Simplemyfiling@gmail.com to learn more about our T.M. Watch Services and how we can assist you.